| | |
| --- | --- |
| Model Number | c202 |
| Form-factor | dongle |
| Functions | TOTP sha1 |
| Dimensions | 49×26×8 mm |
| Weight | 16.8 gr |
| Programmable | |
| Product ID | T2-6 |
Wordpress
fully compatible
Azure On-Prem MFA Server
fully compatible
Azure Cloud MFA / Office 365 AD Premium P1 or P2
fully compatible
Watchguard AuthPoint
fully compatible
ESET Secure Authentication
fully compatible
Google Account
not compatible
Meraki Dashboard
not compatible

Not listed here

Write us



If the system you are using is not included in the compatibility list, it does not necessarily indicate incompatibility. We encourage you to refer to our integration guides page or get in touch with us for more information.
Please check product and platform compatibility before placing an order
All pictures shown are for illustration purpose only. Actual product may slightly vary due to product enhancement or other reasons.
Token2 c202 hardware token - 10 pack
pack of 10 tokens

---
Specifications:
Built-in Button, 6 Character LCD Screen

Security Algorithm: TOTP (TOTP is based on HOTP with a timestamp replacing the incrementing counter)

OTP Length: 6 digits
OTP Time interval: 30 seconds
Dimensions: 49.8 x 26 x 8.25mm
Water resistance: IP67
Secret hash: random - factory programmed
Hardware Certification: RoHS Compliant

Operating Temperature: -10°C .. 50°C

Tamper Evident / Tamper Protection

Battery Type: Standard Lithium Battery

Battery Lifetime: 5-7 Years (depending on usage)
Obtaining the seeds/secrets/CSV files for TOTP tokens
The process of requesting factory-set seeds for Token2 hardware tokens is described
here
.
---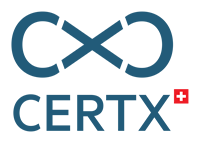 Independent Compliance Check
RFC6238 compliance confirmed by CertX, the first swiss accredited certification body for product certification in the scope of industrial cybersecurity and functional safety.
TOKEN2 C202 TOTP hardware token - Independent Compliance Check report by CertX


---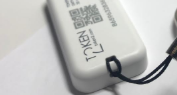 You can attach this token to a keyring with an additional accessory, a rope loop, which is included for free with every token ordered
read more...
In addition to the OTP digits, this model also has a battery level indicator and a visual timer indicator on the left side