Using Token2 programmable TOTP tokens to enable 2FA on Kraken accounts

en français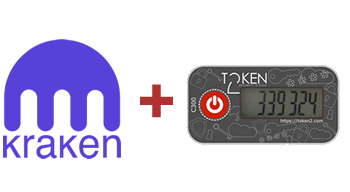 This article will show you how to secure your Kraken account by using Token2 programmable TOTP token to set up Two-factor Authentication (2FA) for specific account actions.
About Kraken
Kraken is a United States-based cryptocurrency exchange and bank, founded in 2011. The exchange provides cryptocurrency-to-fiat-money trading, and provides price information to Bloomberg Terminal.

How to set up a hardware token for Kraken account
A Kraken account (free or pro)

A Token2 programmable token (the guide below shows C301i as an example, but any other can be used the same way)

An Android device with NFC - this is needed for the enrollment only, subsequent logins will only require the hardware token. Android app is shown only as an example, the procedures are similar with iPhone or Windows versions.

Go to the Security page of your account.
Sign in to your Kraken account.
Select your name in the upper-right corner of the page.
Select "Security".
Select "2FA Settings"
Decide which function you want to set up 2FA for
Select the 'OFF/ON' dial under the desired function (Sign-In, Funding, Trading, Master Key, API keys) or select 'Change method' if you currently have 2FA set up and you would like to change it. In the example below we will protect the Sign-In with 2FA
Select 2FA App from the different options (2FA App, Yubikey, Password)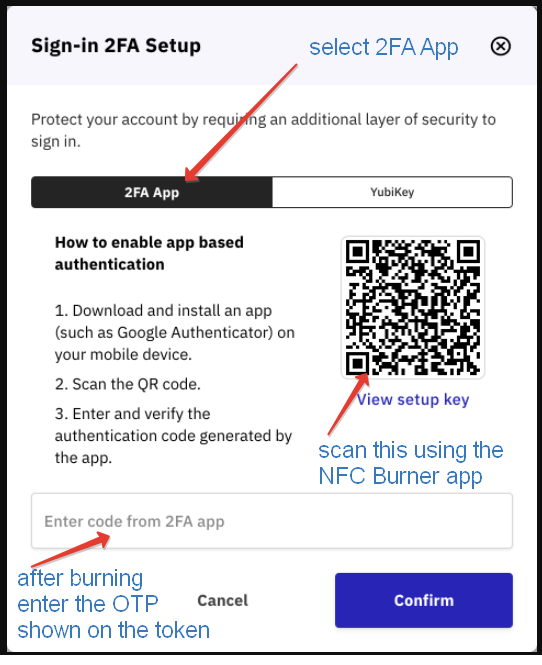 Transfer the seed from QR image to your token using the NFC Burner app
Launch Token2 Burner App on your device. Click on Scan QR button and scan the QR code shown on the enrollment page as described in the previous step.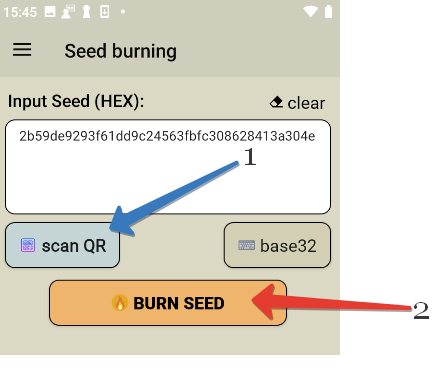 Then, push the button on the token and hold it close to the NFC antenna of your device. Click on "connect" (optional: newer versions of the apps should connect to the token automatically), then "burn seed" button. The app should show "burn seed process succeeded" message if the process is successfully completed.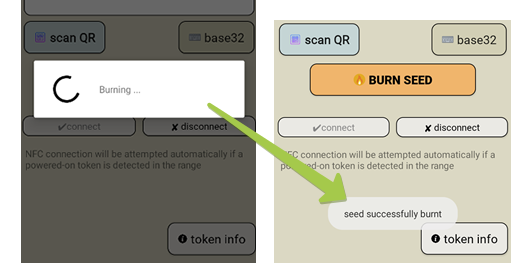 Enter the numeric code that appears on your hardware token after burning to the Kraken 2FA wizard window, and click the "Confirm" button.

Backup your secret key
As per Kraken's recommendation, you can back up the secret key, i.e. by printing out the QR code shown in the previous step and storing in a secure location.
Subscribe to our mailing list
Want to keep up-to-date with the latest Token2 news, projects and events? Join our mailing list!