Using Token2 programmable hardware tokens for Dropbox 2FA

Dropbox is a cloud storage service that lets you save files online and sync them to your devices. You can use Dropbox links to share files and folders with other
people without sending large attachments. Dropbox has an option of enabling two-step verification. This feature is also supported on Free Plan too. It means that Dropbox will require a six-digit security code(in addition to your password) when you sign in to your account or link a new computer, phone, or tablet.
Requirements:
• A Dropbox account
• A Token2 programmable token
• An iPhone or Android device with NFC* - this is needed for the enrollment only, subsequent logins will only require the hardware token
[* Android and Windows versions are available for all models, but this guide will use the iPhone app as an example. iPhone apps are compatible with "-i" models only]
Enable 2FA for your Dropbox account
1. Sign in to dropbox.com
2. Click your avatar
3. Choose
Settings
4. Select the
Security
tab
5. Toggle
Two-step verification
to
On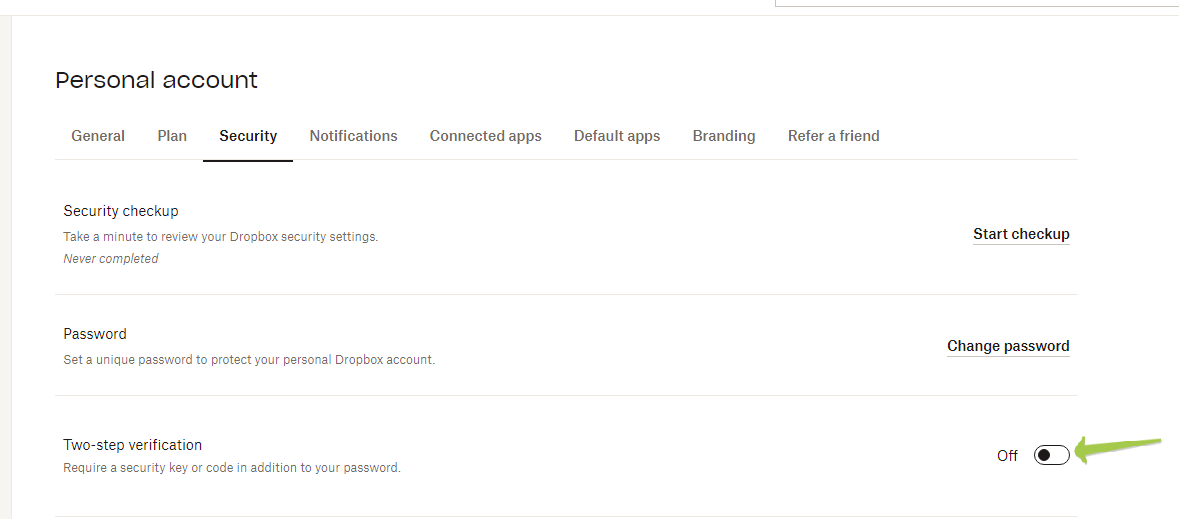 6. Click
Get started
7. Re-enter your password
8. Choose
Use a mobile app
block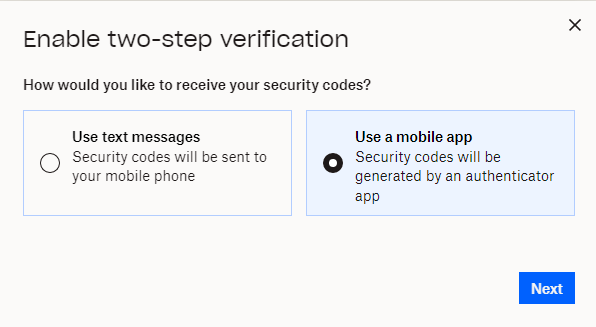 This will show a QR code that you will use to burn the programmable tokens: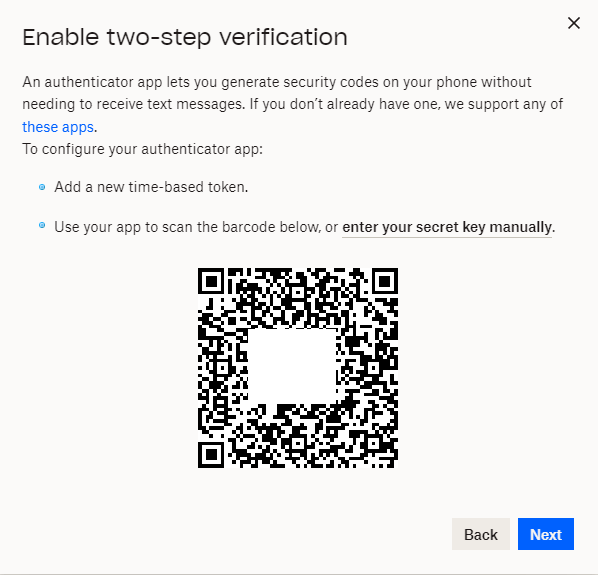 Launch the NFC burner app on your iPhone and use the "scan QR" button.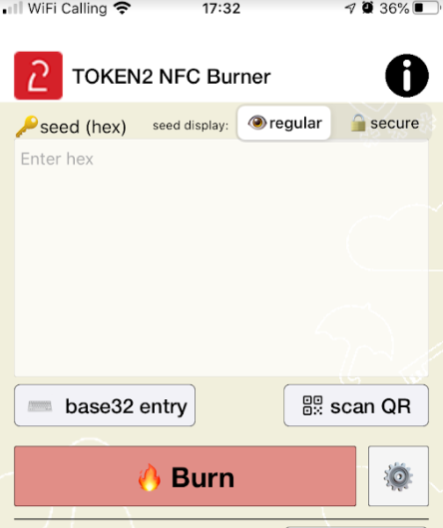 After QR scanning is successfully done, click the "Burn" button on the NFC burner app. The app will ask you to turn the hardware token on and touch the top of your iPhone to complete the burning process.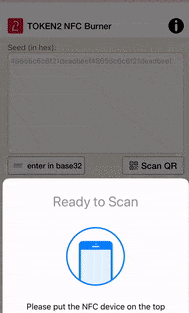 Once the burning process is completed, turn the token off, then turn it on again. Enter the 6 digit code displayed on the token's screen to DropBox: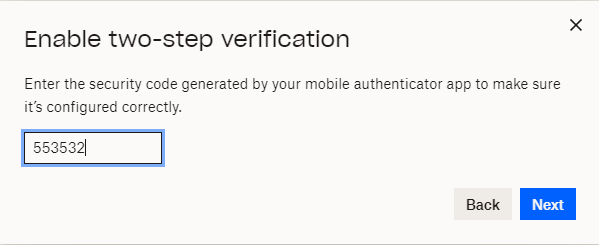 After the enrollment process is finished you will be prompted to enter
Backup phone number
. If you ever lose your token , you can send a security code to your backup phone number instead.
Subscribe to our mailing list
Want to keep up-to-date with the latest Token2 news, projects and events? Join our mailing list!