Using Token2 FIDO Security Keys with Facebook

Facebook is a social networking site that makes it easy for you to connect and share with family and friends online. Originally designed for college students, Facebook was created in 2004 by Mark Zuckerberg while he was enrolled at Harvard University. By 2006, anyone over the age of 13 with a valid email address could join Facebook. Today, Facebook is the world's largest social network, with more than 1 billion users worldwide.
Two-factor authentication is a security feature that helps protect your Facebook account in addition to your password.
Facebook allows using
Token2 programmable tokens
and
Token2 security keys
as methods for two-step verification.
In this guide, we will show how to use Token2 security keys for Facebook 2FA.
Requirements:
• A Facebook account
• Admin access to enable security keys (not required if security keys are already enabled)
• Modern browsers support security keys
• A Token2 FIDO security key; both first generation (U2F) and second generation (FIDO2) can be used
Enable the 2FA method
1) Log in to your Facebook account, click on your profile avatar,and select 'Settings and privacy'. Then click on 'Settings'.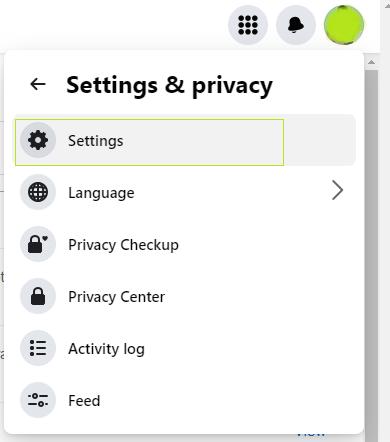 2) Go to "Password and security" on the "Accounts Center" panel.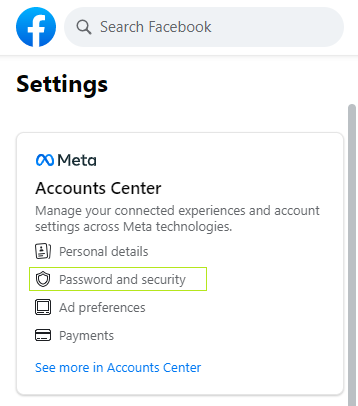 3) Navigate to "Password and security" and click on "Two-factor authentication".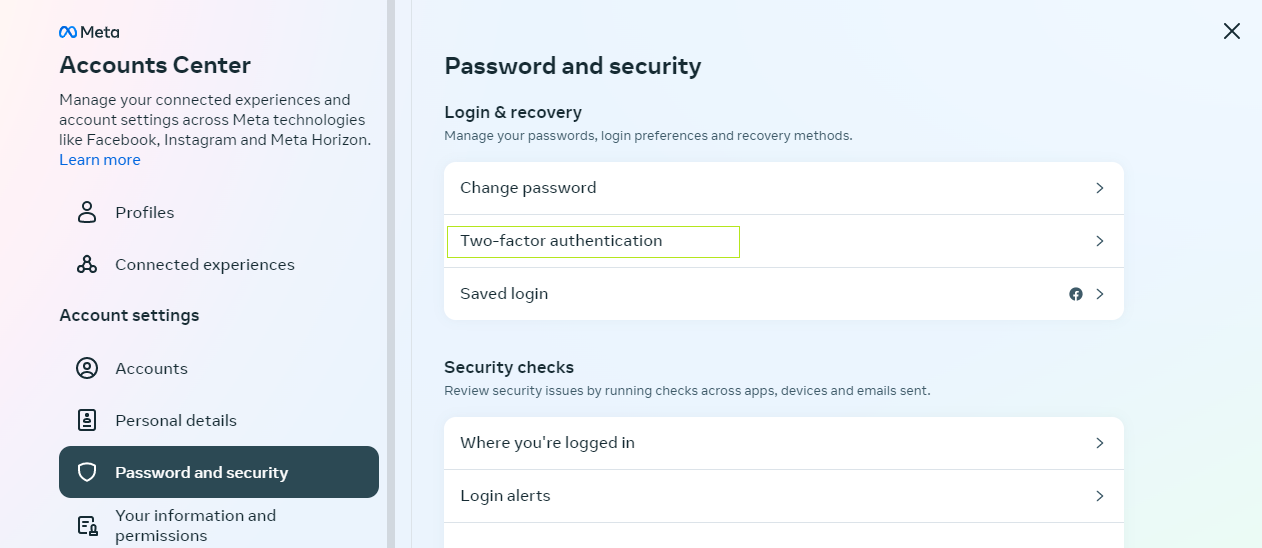 4) Choose the account for activation with 2FA. Then enter the account's password to continue.
5) On the popup window with authentication methods, click on "Security keys".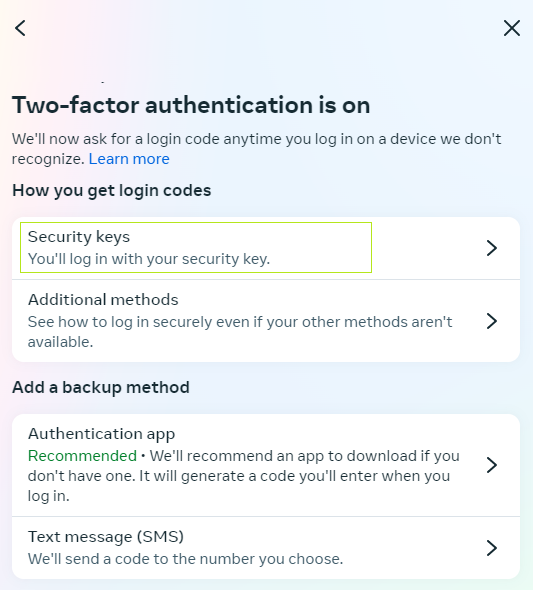 6) Click "Add" to start the security key enrollment wizard.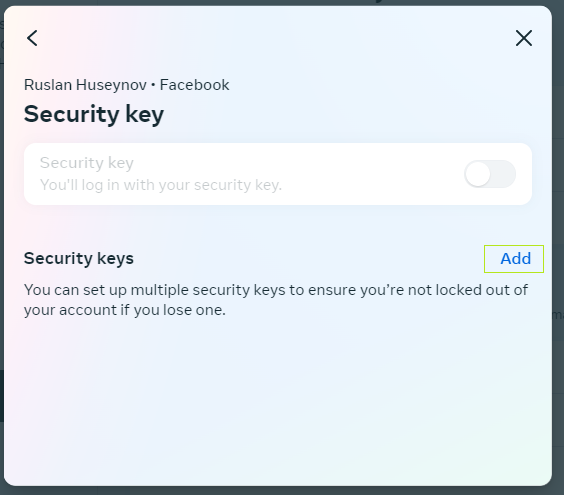 7) Insert the Token2 security key and click "Register security key".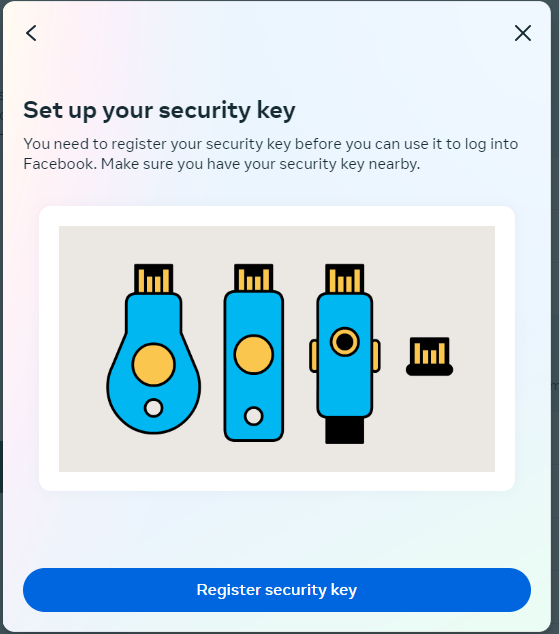 8) Facebook will start to identify the inserted security key. If you have set up a PIN code on it, you will be prompted to type it. Otherwise, you will have to set up a new PIN.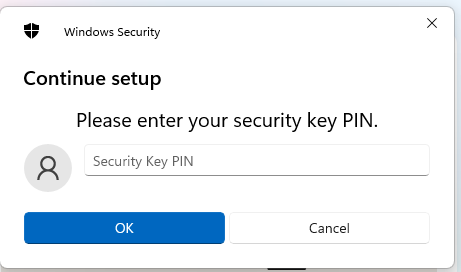 9) Then you will be prompted to press the button on the security key to complete registration.
Note: Security keys differ in the exact instructions to activate them. Your key may require a tap or button press to activate registration.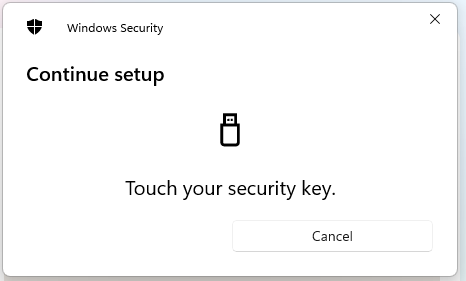 10) Click "Done" to finish the registration process.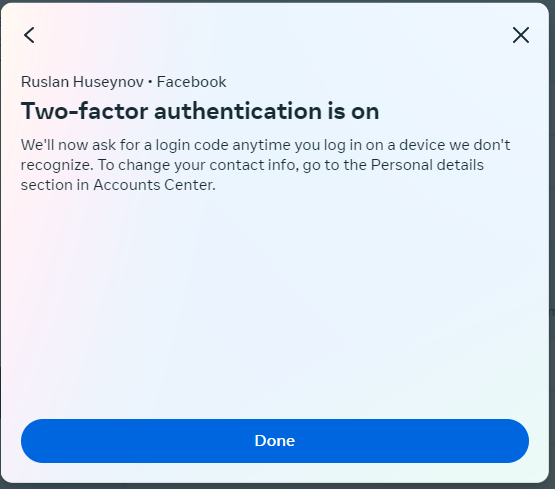 11) Now your account is ready to use this identity verification method. After entering your login and password, Facebook will prompt you for your security key. Insert it and touch the button on it to login to your account.

Subscribe to our mailing list
Want to keep up-to-date with the latest Token2 news, projects and events? Join our mailing list!