blog
Introducing Passwordless Login for Our Website!
15-12-2022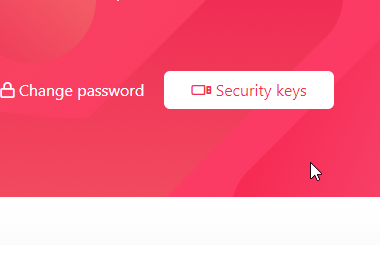 At Token2, we are always looking for ways to improve the user experience and make it as convenient and secure as possible. That's why we are excited to announce the addition of a passwordless login option for our website.
With passwordless login, you no longer have to remember a complex password. Instead, you can simply log in using your FIDO2 key. Passkeys under iOS or Android or Platform authenticators, also known as internal authenticators, can also be used for passwordless login.
To use this feature, just visit our website and log in to your customer account. Then, navigate to 'Security Keys' section and register your FIDO2 key, Passkey, or internal authenticator. On your next log in, you can choose 'Sign in with a security key' for passwordless login.
We hope you enjoy this new feature and find it to be a convenient and secure way to access your customer account.
---
Subscribe to our mailing list
Want to keep up-to-date with the latest Token2 news, projects and events? Join our mailing list!