blog
Provisioning programmable hardware tokens for Office 365 accounts remotely
03-09-2020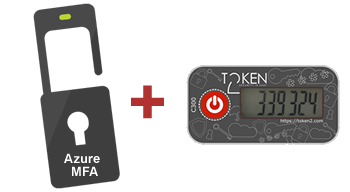 Many customers are asking about the best practices on provisioning the programmable hardware tokens in situations when end-users are working remotely and cannot burn the tokens themselves, so IT support has to take care of the burning process. To remind, using programmable hardware tokens is the only way to have a hardware token for MFA if the user is not licensed for Azure AD Premium.
We have compiled a page with simple instructions and tools to share the best practices used by ourselves and by some of our clients to meet this goal.
---
Subscribe to our mailing list
Want to keep up-to-date with the latest Token2 news, projects and events? Join our mailing list!