blog
Independent Compliance Check by CertX AG
07-06-2020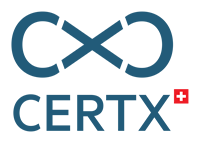 CertX is the first swiss accredited certification body for product certification in the scope of industrial cybersecurity and functional safety.
C202 is our most popular classic TOTP hardware token. We are happy to announce that RFC6238 compliance of C202 was confirmed by CertX via an independent compliance check. The report is available below:

TOKEN2 C202 TOTP hardware token - Independent Compliance Check report by CertX

---
The same hardware subsystem responsible for TOTP generation is used in all our hardware products therefore we do not plan to have the compliance check produced for other token models. We will arrange the independent evaluation of the NFC chip and NFC burner software separately.
---
---
Subscribe to our mailing list
Want to keep up-to-date with the latest Token2 news, projects and events? Join our mailing list!